Commercial Drone Data Services in Sydney
High Exposure is a CASA certified provider of remotely piloted aircraft inspection and mapping services.
Our aim is to provide clients with a complete, comprehensive and detailed view of their asset enabling them to quickly and easily make informed decisions without knowledge gaps found in traditional inspection methods.
Utilising best in class aerial equipment and software to provide a solution to your asset inspection requirements that will improve the way businesses monitor and maintain their assets
Aerial Photography & Videography
High Exposure is a CASA certified provider of UAV photography and videography services in Sydney and the surrounding areas. We hold a valid Remotely Piloted Operators Certificate and also public liability insurance up to $20 million.
We use market leading equipment to shoot, edit, and compile data for our clients, allowing us to deliver professional grade aerial photography and videography services
Our experience and customer service is what sets us apart to enable to deliver a product our clients are satisfied with each and every job completed. We aren't happy unless our clients are happy as this is in the best interests of all parties involved.
  The cost of our drone services are competitively priced and can be tailored to suit the needs for your specific project.
We recognise that UAV pilots and the contractors they work with are responsible for maintaining the safety of the surrounding people and assets while flying. That's why we ensure safety is our priority.
Our team is well-versed in the safety regulations of different industries, including commercial construction and land surveying. To ensure the safety of our clients as well as the assets and individuals our UAV's fly near. High Exposure maintains public liability insurance to protect your assets in the case of unfortunate circumstances.
High-Resolution Aerial Photography Equipment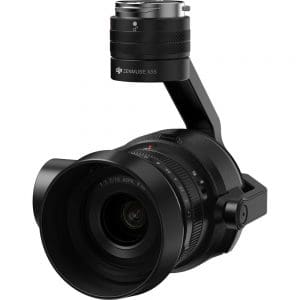 Video: The photography equipment we use can capture up to 5.2k RAW video or 4k/60fps & 1080p/120fps, allowing us to record in buttery slow motion if necessary. The amount of detail we can get out of the Zenmuse X5s micro 4/3 camera is truly incredible when using the Apple Prores or Cinema DNG format.
Photos: We are also able to capture 20 megapixel still images in RAW format which enables us to see incredible detail and dynamic range in photographs. A variety of telephoto and wide angle lenses ensure our micro 4/3 X5s camera captures everything from stunning landscapes to highly detailed closeups.
Stabilisation: By using sophisticated 3-axis brushless gimbals, we can maintain a level camera creating perfectly smooth video even in harsh conditions.
Dual Operator Mode: We also have the option to use our drones with a dedicated camera operator for those complex shoots that require the drone operator to concentrate on just flying. This enables us to capture big budget cinematic scenes for our clients, without the big budget.
Our Equipment
High Exposure provides high resolution imagery using the most high performance, safest and reliable drones available.
Our fleet of DJI drones are equipped with powerful intelligent flight modes, obstacle avoidance detection and the ability to transmit HD live video back to the operator's monitor or stream online. They are also able to fly in extreme conditions such as high velocity wind and cold temperatures ensuring we can get the job done on time, every time.